Hello Everybody, my name is Cody, aka ''Cody Catty''. And I'm in charge of CodysCraftDelights. Who I run with my human mum, Anne. She's the one who makes the blankets for me,and of course afterwards I try them out. Then, their is my human dad, Ian, he helps us with the computer side of things, and occasionally helps mum choose wool colours..and even suprises us, with unexpected balls of wool. And of course, theres my doggy sister sheba (you can read all about her at..
Sheba's blog
)
Mom, thought it would be good fun to have my own blog, and chat about crafty stuff. You know articles, weve come across. Basically anything crafty.
Well, anyway, I've got to go now...lunch is calling (mmm....salmon, catty food).
Meow, meow.
Cody Catty.
Mum and Sheba.
Dad and Sheba.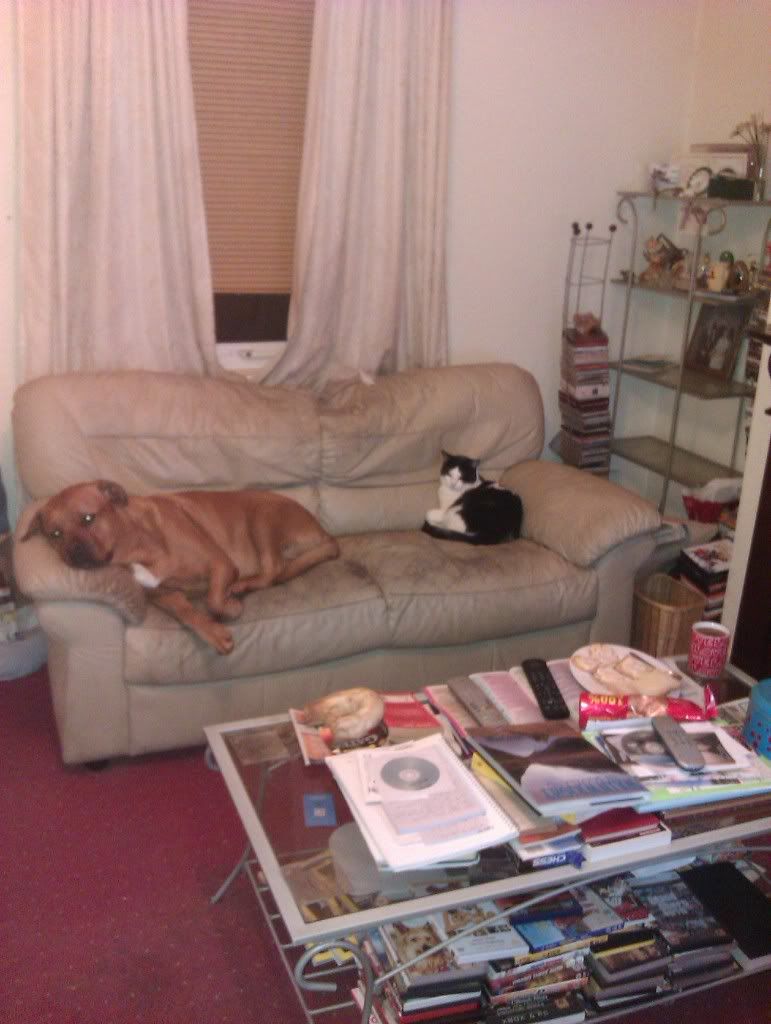 We love sharing the couch together.